Clients benefit from the use of 3D computer aided design, which is used whenever necessary to facilitate accurate representation of a project. In this unique kitchen remodel, the client was able to see exactly what the proposed kitchen would look like before any physical work started. She was able to help guide the process by reviewing renderings from many angles during the design process. This helps a great deal in ensuring absolute accuracy with shop drawings as well as checking for potential problems with proportions and clearances. The 3D design is built using Sketchup modeling software and modeled to within 1/16″ accuracy. Shown are renderings before construction next to the completed kitchen. Camera angles and focal length are closely matched.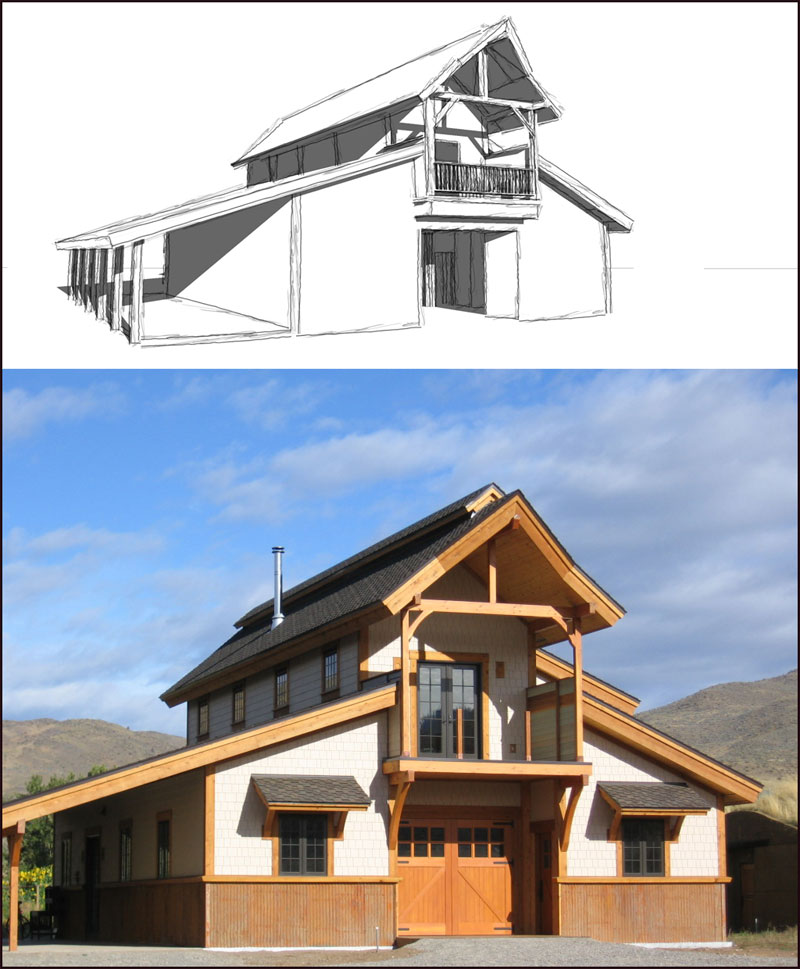 3D sketch created during initial design phase, compared to completed construction.
A variety of variables can be adjusted and tuned in the design stage using 3D modeling.  For instance, global positioning data can be input and shadows can be calculated for any hour of any day of the year.  This information was used to calculate optimal eave dimensions for passive solar conditions.
[hr]